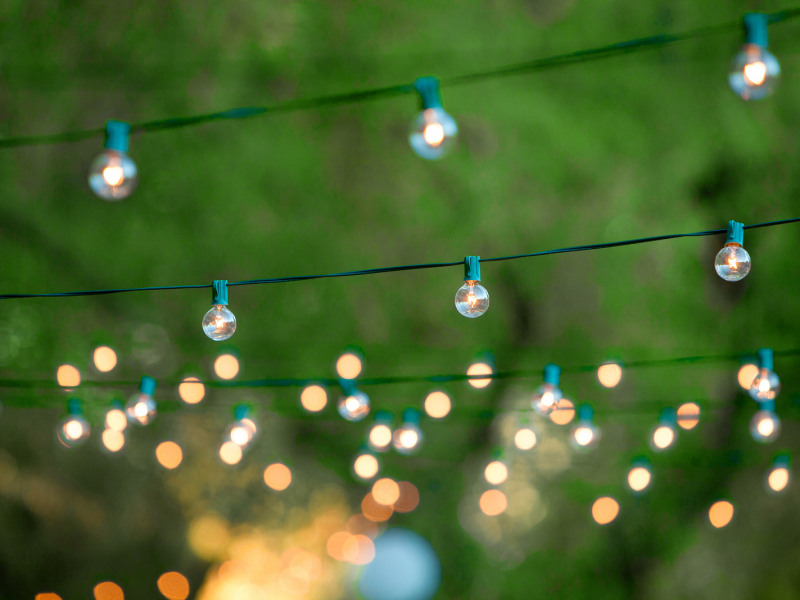 June 7, 2017
Now that the weather is warming up, you may be planning an outdoor party for friends and family. And while you've probably got the basics down, take a moment to check out our tips before you pull out the grill and start setting out plates. Here's how to make those backyard (or park, or field, or wherever you go) parties even better this year.
1. Do a little yard cleanup
While mowing and cleaning up debris are obvious steps, why not go further? Sweep the deck, clip away any low-hanging tree limbs or scraggly bushes, dust all the tables and flat surfaces and make sure any signs or smells of trash are well-hidden.
2. String up extra lighting
With hot days, the evening makes an excellent time for outdoor parties, so why not upgrade your evening lighting? Strings of small lights are very trendy, highly affordable and easy to string up between trees, rooftops, fences and other nearby high spots. Use light strings to define the spaces set up for eating and playing, and keep the party going into the night!
3. Set up seating for everyone
Add pillows and throws to the outdoor seating you have to make it more comfortable (especially if you're using simple folding chairs). It's also a good idea to have a few different seating options for various ages and activities: If you don't mind investing in new outdoor furniture, there are very comfortable options for padded benches and cushioned chairs that can still stand up to the weather.
4. Bring out and uncover food only when needed
As a general rule, the less time your food spends in the open air, the better. Open platters of food attract bugs and go bad more quickly. While there's something to be said for buffet style, try to only bring out or uncover food when people are ready to eat it, course by course. When mealtime is done, leave out a few snacks and put the rest of the outdoor party food away before pests come along.
5. Find a clear spot away from water and with a breeze
Water and puddles are popular hangouts for mosquitoes, while a gentle breeze will keep the bees and flies away. You can make your own breeze with a fan if you have access to electricity. A few citronella candles or tiki torches will also help keep mosquitoes away from your outdoor party. If you notice a serious mosquito problem this spring, let Inspect-All know about it and we can talk about solutions.
6. Set up some music
With today's Bluetooth speakers and smartphones, there's no excuse! Have some quiet, gentle music playing in the background to facilitate conversation.
7. Include some games
From lawn darts and cornhole to trivia cards and board games, set aside some space to play around before and after (and even during) eating! This gives both kids and adults something to do while they socialize.