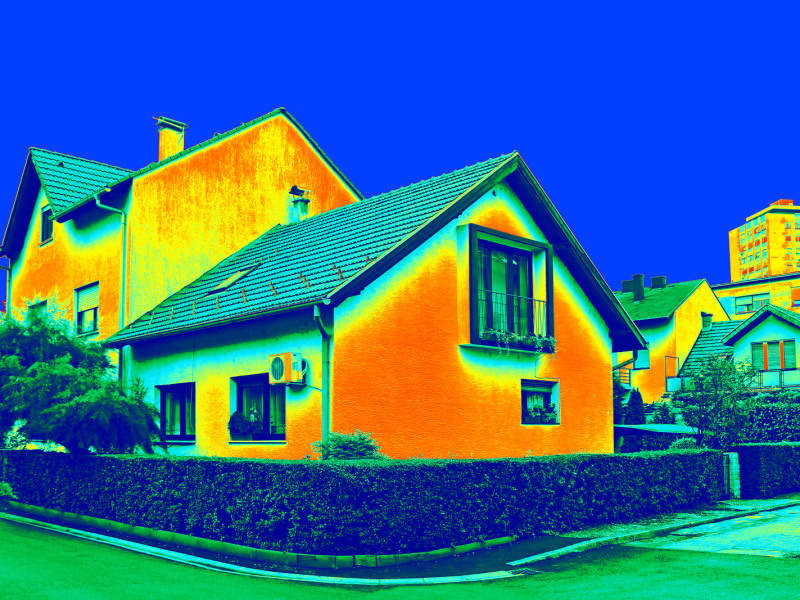 April 25, 2017
Home inspection and pest control companies on the cutting edge of technology incorporate "infrared pest detection", which helps locate pests and problems that would otherwise go unnoticed. Homeowners have a lot of questions about this new tech, so we decided to answer some of the most common.
How Does Infrared Technology Work?
This process uses an IR or infrared camera, which is designed to see surface-level infrared radiation – radiation that we feel as heat, and that comes from objects emitting heat, such as living creatures. These cameras are very sensitive, and when properly adjusted, they can locate heat sources that no one would otherwise notice. That's why they are so handy for pest detection; the images can show the locations of nests and other problems that would go undetected. Plus, the process is completely noninvasive, so it won't do any damage to building materials.
Where Can You Use It?
These infrared services are designed to be used inside buildings where it's relatively dry and cool. Specifically, the IR camera is used to look at walls and other internal spaces where a visual inspection just isn't possible without causing damage.
What Sorts of Problems Does It Detect?
This technology can identify a variety of pest issues. Here's a list of the most useful tasks infrared pest detection can help with:
Termites: Because termites love the inside of walls, infrared detection can pinpoint where they are and how far the nest goes, which is vital when treating the problem. The same goes for other wood munchers too, such as carpenter ants.
Rodents: These larger pests like to live between walls and in tight spaces, but their body heat can be picked up by the camera, making it easy to find well-hidden nests.
Moisture: Moisture causes mold and is a beacon to pests, but because of the way it interacts with heat, IR cameras can be used to see hidden pockets of moisture as well.
Insulation gaps: In some cases infrared pest detection can also be used to spot serious holes in insulation.
Are There Any Downsides?
IR detection can be very effective, but it doesn't provide instant feedback. It takes time to properly inspect a building using this technology. Additionally, surface-level infrared radiation detection is not always exact, and it can be clouded or confused by other sources of heat, or sharp differences in room temperatures.
Can I Do It Myself?
No, this type of infrared detection is best left to professionals. The IR cameras required are professional-grade, and they must be properly calibrated, including temperature range and sensitivity, to work properly.