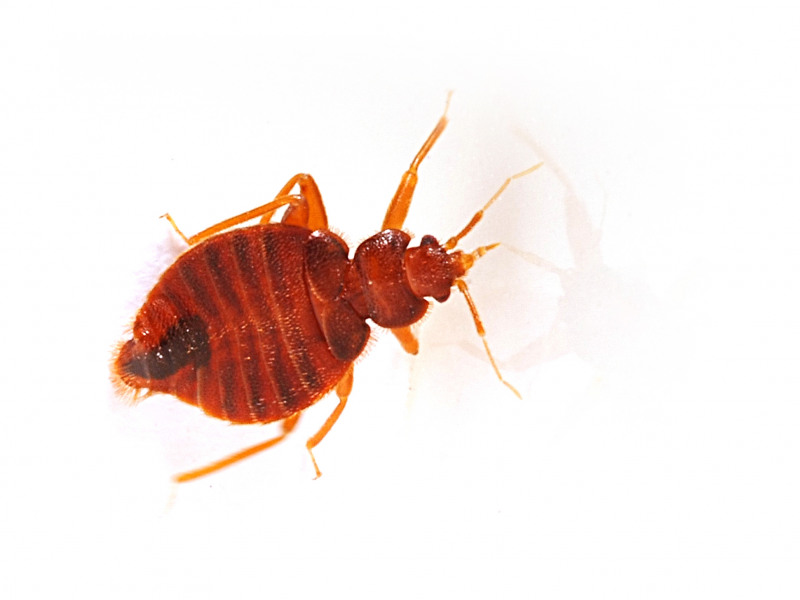 April 4, 2017
Worried about bed bugs in your area? Florida's bed bug ranking has improved, but it is still one of the top spots for these annoying pests. Here's what to know if you suspect an infestation from these little bloodsuckers.
The Bugs Aren't Just in Your Bed
We call them "bed" bugs because they are attracted to beds, but they can be found pretty much anywhere that's easy to hide – as long as they can feast on blood during the night. So the bugs are commonly found on sofas, clothes, carpets, drapes, car fabric and suitcases. They can even hitch a ride on your dog.
Let's say that your friend has a sofa infested with the bugs (which they may not even know about). You sit on the sofa for a couple hours in the evening, and the bed bugs hop onto your clothes. When you get home, they move to your carpet and furniture, and before long, you have your own infestation.
Their Size Varies Tremendously
Bed bugs are reddish-brown and usually between 1 and 7 millimeters wide. That goes from "very hard to see at a glance" to "very hard to miss." The reason is usually related to feeding. Like other bloodsucking insects, a bed bug can expand to carry a large blood meal. A hungry bed bug may be a tiny speck, while a recently fed bug may look more like a swollen beetle.
They Could be Biting You – and You Wouldn't Know It
Bed bugs make people think of rashes and itchy bites, but reactions to bites vary. Some people are very allergic and break out in hives. Some don't feel or notice the bites at all. In other words, just because you aren't suffering from bites doesn't mean your home is infestation-free. A physical inspection is a far better way to make sure.
These Bugs Are Very Hard to Kill
These bugs can live for up to a year without feeding and can lay 500 eggs at one time. In other words, they're tough to kill and if even a couple of the tiny pests are left, they can easily repopulate. That means that removing an infestation can be a true challenge. At a minimum, you should wash all fabrics and clothes in your house in very hot water for an extended period of time...after trying to kill all the bugs you can find.
Everything from sprays to traps are used to kill the bugs, but the best solution is a professional inspection and treatment, which should include several follow-up visits to kill any bugs that may have survived the first efforts.