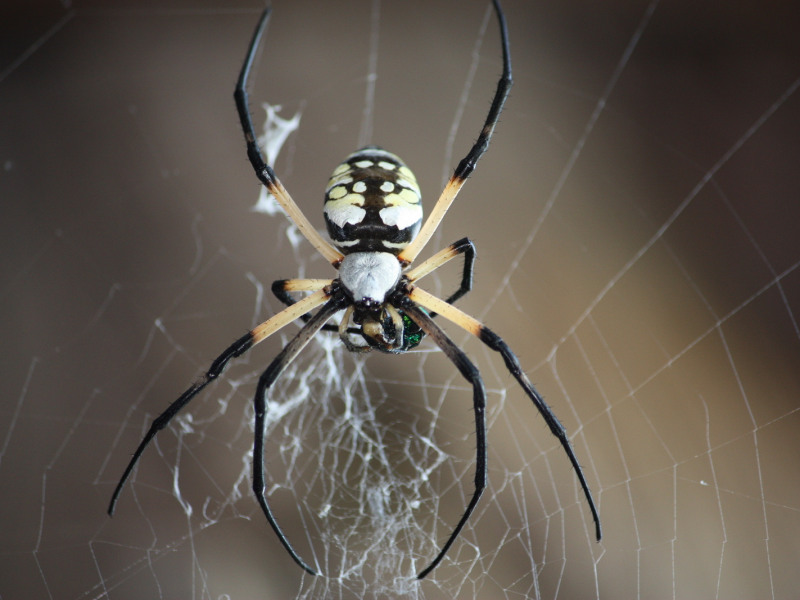 November 22, 2017
While mosquito populations may decline as summer turns to fall, many other insect pests around Florida are just starting to get busy. Here are four of the most common bugs that can cause problems for homeowners around Florida in the fall.
1. Spiders
While not technically insects, spiders can definitely be unwelcome visitors. Though Florida doesn't get as cold as many other areas in the country, local spiders still may seek refuge inside your home as temperatures drop. If you notice a number of spiders or webs around your house, you may have a spider infestation. Because spiders must have a steady diet of insects in order to survive, numerous spider sightings may also signal that other insect pests have taken up residence in your home.
2. Termites
Among all insect pests, termites tend to be the ones homeowners dread the most. Unfortunately, six invasive termite species have been identified in the state of Florida. These tiny wood-gobbling creatures cause U.S. homeowners billions of dollars in damage every single year. What's more, experts at the University of Florida estimate that half of the structures in Florida will be at risk of infestation by 2040. Have your home treated and regularly inspected for termites. Otherwise, you could be facing costly termite damage.
3. Ants
Several types of ants make their home in Florida. Ants usually come inside houses in search of water. Of course, food can also attract them. Cleaning up immediately after meals and not leaving food out can help prevent an ant infestation, but you may have to call in the experts if you notice several ants around your house. Small as they are, certain types of ants can actually damage your home.
4. Lawn Grubs
Lawn grubs are really beetles in their larval state, and fall is the time they are most prevalent in Florida. They live in the soil and can devastate your grass by feeding on its roots. If you notice a number of birds pecking at your lawn, that might signal a lawn grub infestation. Birds love to snack on these little pests. Patches of dead, rootless lawn around your property are also further evidence of lawn grub activity.
Each type of insect pest infestation must be treated according to the specific characteristics of the culprits. You may have more than one option for dealing with a type of pest depending on the severity of the infestation, the exact species of pest and several other factors. Trust only licensed, experienced experts, like those at Inspect-All Services, to help you deal with pest issues safely and effectively. If you have questions about insect pests or want a free estimate for pest control services, contact Inspect-All Pest Services today.