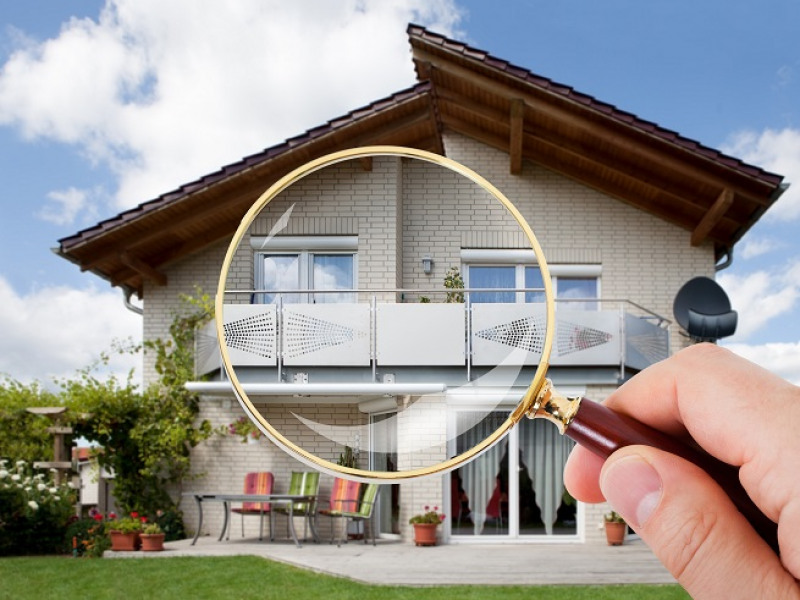 November 2, 2018
A home inspection should always be part of buying a home. Not every house is move-in ready, and a home inspection ensures that you know about any quirks or issues that come with the property. Using a checklist is a wise way to get the most out of your inspection and ensure that every detail is covered.
Exterior
Generally, the exterior will be examined first. This includes the roof, yard, and foundation. Are there any shingles missing on the roof or any obvious patchwork? Look for discoloration. Newer shingles won't be as discolored as older shingles. You should also learn how long ago the roof was redone. That'll let you know if you need a new roof shortly after purchasing the home. Check for flashing and trim. Proper drainage is essential for preventing water damage. One key thing to spot is any sign of a leak. Water damage can be quite costly and often leads to additional problems.
When it comes to the foundation, see if you notice any cracks on the exterior walls. That's a telltale sign of foundation issues. While you're in the yard, examine the trees and how far away they are from the foundation. Roots are known to cause harm to a foundation, so it's good to keep trees further back. Overhanging trees are an obvious hazard. No branches should be hanging over the house.
The main concern with the yard is drainage. The drains should be leading water away from the home. Try to detect any soggy areas in the yard and pay careful attention to the driveway and walkways. They may seem odd to consider, but walkways and driveways are frequently good indicators of how well the home has generally been kept. Repairing or replacing driveways and walkways can also be an unnecessary and unwelcome expense.
Interior
Most prospective homeowners are more concerned with the interior. Appliances aren't always included, but it's certainly worth investigating them if they are. As long as they're in good working condition, appliances can be replaced at a later date. You could even do so piecemeal, so you have time on your side. Look for leaks in the kitchen, laundry room, and bathrooms. While you're in the kitchen, check the exhaust fan and lighting. Do the same thing in the bathrooms and laundry room.
As you go through the home, examine every fixture and outlet. All electrical outlets and lights should be working. If possible, confirm that the AC and heating are operational. Check the size of the water heater. You're basically ensuring that when you move into the home, there won't be any extra work needed. With the help of home inspectors in Jacksonville, FL, you should be able to spot any problem areas. If you have any questions or concerns, contact the professionals at Inspect All Jacksonville.