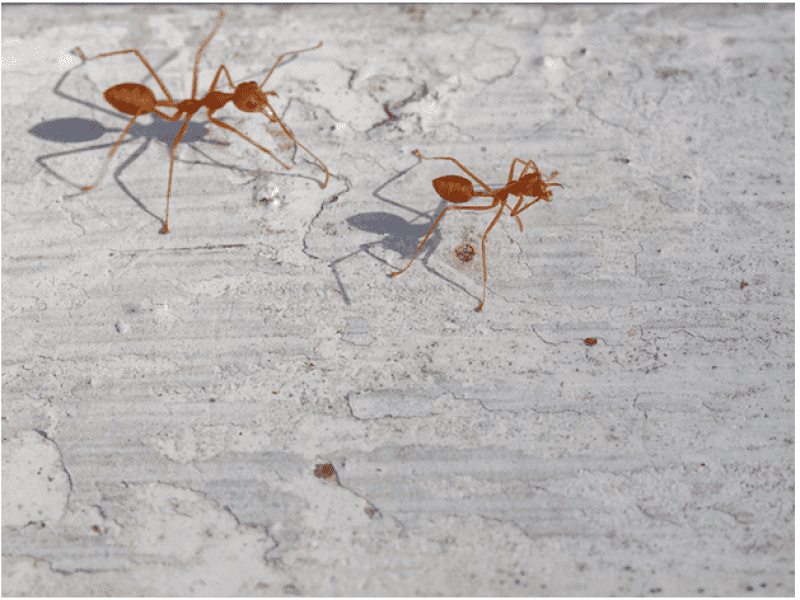 March 10, 2018

To keep your home and family safe, you need to take precautions against fire ants. Unlike some types of insects, fire ants are fairly aggressive. Their bite feels like a fiery sting, and they are also known to attack young animals. Whether you're a first-time homeowner, new to Florida or already somewhat familiar with these pests, here's what you need to know to protect yourself from an invasion.
How to Spot Fire Ants
The good news about fire ants is that it's easy to spot one of their nests as well as determine when they've come to your house. You will notice what appears to be a pile of dirt or in extreme cases, a large mound. Fire ants tend to nest in moist areas, such as near a pond or by your recently watered lawn, but that's not always the case. The ants themselves are also quite easy to identify if you know what to looking for. While seeing these critters isn't a happy moment, homeowners can take solace in accurately identifying and recognizing fire ants or their hive.
Do You Have an Infestation?
Unfortunately, once you've identified an infestation, it may already be too late to keep the fire ants out of your home. Many times once you've identified a nest, the popular DIY tactics you can read about on the internet will prove ineffective. Worse yet, you could be fighting a long and drawn-out battle if you don't manage to take out the infestation in one swoop.
The Dangers of Fire Ants
Infestations can leave your family vulnerable to bites and can cause potential structural damage to your home. While bites are manageable, they can certainly take you by surprise and be quite painful. No one wants to live in fear of ants in their own house. Because these ants are very territorial, they may attack if you don't take the proper approach and stop them in their tracks. Ignoring an infestation is a bad idea for your family's safety. Moreover, if left alone, the ant population could rapidly grow.
What You Can Do
If you're concerned your property might be vulnerable to a fire ant infestation, contact Inspect-All Services today. Our pest services are among the highest-rated in the Jacksonville area, and our team of professionals can help with any pest problems you may face.