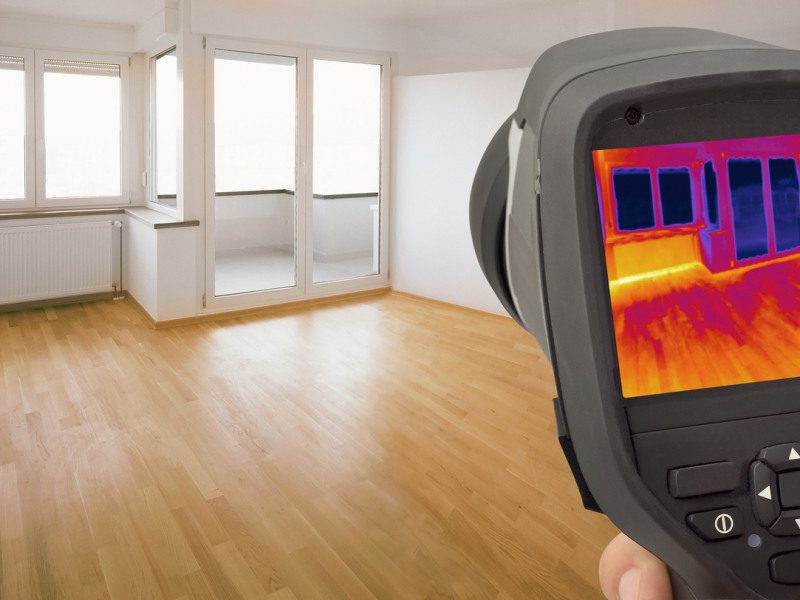 November 30, 2017
Infrared Technology: A Smart Way to Slash Your Utility Bills
As the temperature drops, rising utility bills can take a toll on your household budget. But improving your home's efficiency can help you keep costs in check. In fact, according to the EPA, sealing air leaks and adding ample insulation can cut your heating and cooling costs by around 15 percent.
But how can you address those kinds of problems if you can't even see them? Enter infrared technology. By scanning your home with a thermal imaging camera, experts can pinpoint areas of inefficiency that you can address to save energy and money. Keep reading to get a quick primer on this cutting-edge technique.
How Infrared Technology Works
During a scan, inspectors use a thermal imaging camera to analyze every area of your home — even the ones you can't see or get to. Thanks to the sensitive temperature gauge, hidden problems will show up as "hot" spots and "cold" spots. Problems that aren't visible to the naked eye, can show up clearly on the thermal imaging camera. Though it may sound like something out of a futuristic movie, infrared technology is here to stay!
What Can Infrared Scans Reveal?
You may be surprised at the number of energy inefficiencies that an infrared scan can unearth. A cold spot, for instance, might signify an air duct leak, skimpy insulation or a draft around doors or windows. These types of problems can cause utility bills to skyrocket.
But beyond energy efficiencies, a scan can also turn up other serious issues. Inspectors can use their special camera to pinpoint electrical hot spots that pose a fire risk or leaks allowing moisture to accumulate and cause damage. They can even detect thermal patterns caused by infestations of pests, such as insects or rodents. This newfound information can help you make your home safer and alert you to potential issues before they cause serious (and expensive) problems.
The Two Types of Infrared Scans
Homeowners have a variety of priorities, needs and budgets — so not everyone needs the same scan. During a basic scan, inspectors will check your exterior doors, attic insulation and HVAC vents. They'll also look for electrical hot spots. A whole-house scan goes a bit deeper. This inspection includes all of the above, plus they'll check your home's exterior, interior walls, windows and more.
If you're buying or selling a home, an infrared scan is a must. The basic scan is included in home inspections, while the whole-house scan can be added for a fee. Many people also choose to schedule an infrared scan as a standalone service to expose energy inefficiencies and other problems. If you want to see how infrared technology can benefit your home, contact Inspect-All Services today. By uncovering and addressing problems, you can greatly reduce your energy bills while increasing your peace of mind.