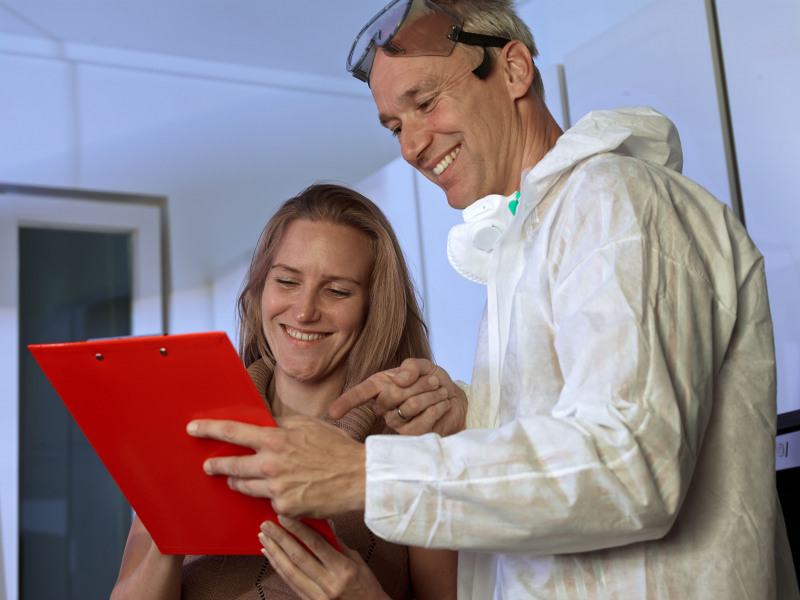 May 30, 2018
Pests are no fun. Whether you're dealing with invisible insects or runaway rodents, having unwanted guests in your home or business creates a big headache that costs time and money. Over time, Integrated Pest Management has become more popular as homeowners and business owners can follow a series of evaluations, rather than a sole pest control method. There are many advantages to this pest management practice. Here at Inspect All Jacksonville, we want you to understand how Integrated pest Management works and how the help of home inspectors can make a difference for you and your family.
Action Thresholds
The U.S. Environmental Protection Agency supports this form of pest management, in which the first principle is to establish action thresholds. Prior to taking any steps to limit pests, IPM determines an action threshold. This is a level or point at which environmental conditions or pest populations require appropriate action. One sighting of a lone pest does not always mean immediate control is necessary. The action threshold should be when pests become a health concern or economic threat. This is crucial to future decisions regarding pest control for your household or office. Home inspectors can help you determine appropriate action thresholds for your situation.
Observe Pests
As gross and scary as many pests can be, they don't all require immediate action or control. Many insects and weeds are actually harmless. Of course, then there are other pests you should be concerned about. A home inspection in Jacksonville, FL, can help you determine what pests really are. This is where IPM programs come into play, by monitoring pests and accurately identifying the species and their normal activities. This way, you can achieve appropriate decisions that match action thresholds. For example, spying one small spider in your bathroom is not necessarily a sign that the exterminators need to come and treat your entire house. This step is also important so that the proper treatment and pesticide can be used.
Prevention
IPM programs are designed to appropriately manage the indoor space, lawns or crops to stop pests from turning into a threat in the first place. For farmers, this includes using cultural methods like growing pest-resistant varieties and pest-free rootstock or switching between different crops. For homeowners, this may mean keeping areas nice and clean, free of clutter, and using window screens to stop pests from getting inside. Minimizing food scraps for pests is another good control method, which can be cost-efficient and effective while posing minimal risk to people or the environment. Home inspection companies recommend homeowners maintain a clean, secure residence with regular check-ups and inspections to ensure pest prevention.
Control
If monitoring, identification and action thresholds stipulate the need for further pest control, then it's time to evaluate possible control methods for what would work best with the lowest risk. Sometimes, all the prevention in the world isn't enough to stop pests from spreading, so it's important to be aware of ways to ultimately control pest populations. There are productive, less risky options such as pheromones or other highly targeted chemicals which interrupt pest mating. You can also use mechanical controls like weeding or trapping. In some cases, when more monitoring, identification and action thresholds show that these less risky control methods are not successful, it can be time for more control. This could include spraying pesticides or targeted bait applications, which are typically last resorts. Home inspection services can provide the expert knowledge and experience you need to properly implement integrated pest management.