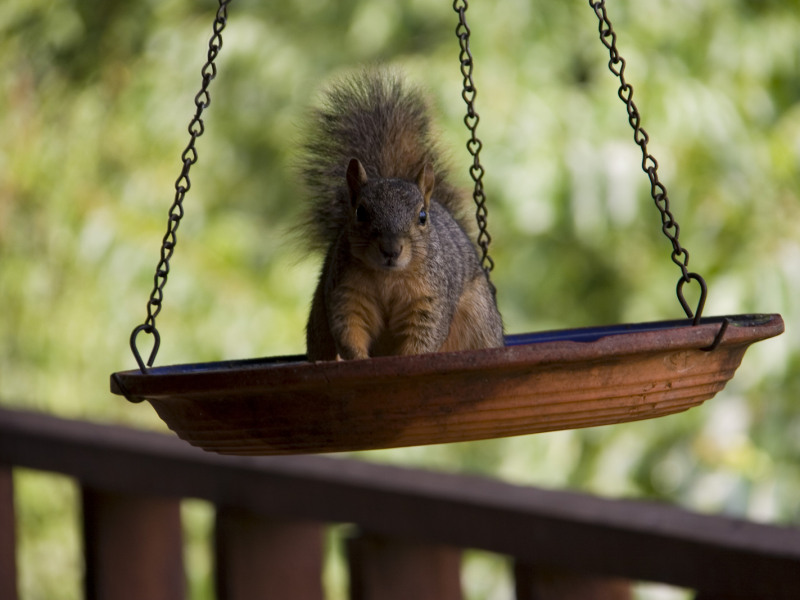 October 9, 2017
When the weather changes, squirrels look for cover, and your roof could be their next stop. Learning to recognize when a squirrel has taken up residence in your home means you can act quickly to minimize the damage, saving you a lot in repairs and headaches.
Unwanted intruders
Like rats, squirrels can fit into small spaces and enter the home from cracks, holes or abrasions in the framework. They might do this to escape the heat in the summer or to find a new home to nest and have babies. Take note of any openings or crevices that a small animal might fit into because once a squirrel enters that space, it has the potential to create more openings and issues that can become a much bigger problem. Learning to recognize the signs is crucial to handling the issue early, unlike this poor homeowner who came home to a nasty surprise.
Finding food
When squirrels have limited food and other resources, they will usually resort to other means for survival. From there, they can chew wires and other important parts of your home, such as insulation and drywall, which threatens the foundation of the house itself. Listen for any chewing or gnawing sounds coming from the walls or ceiling; that can mean a squirrel or other small rodent is present.
Yard damage
The extent of squirrel damage is not limited to just the inside of the house. As outdoor creatures, squirrels can wreak havoc on the yard and its accouterments. If there are fruit trees or gardens on the premises, squirrels will take advantage of the free food and drop the remains onto the ground. They will also leave droppings that are dangerous for pets to eat and a mess in the yard itself.
Placing fake predators, such as plastic owls, into the yard will only go so far as to ward off squirrels and other rodents. The root of the problem can be fixed by more extreme measures, such as soliciting outside help to install protective netting or fencing or relocation of the squirrels themselves.
Be diligent, and trust a professional
Ultimately, noticing the signs of squirrels in your home is the most important step to take. Home solutions for squirrel removal can be costly and are usually ultimately ineffective. Professionals like those at Inspect-All Services can help treat the issue with inspections, home treatments and other services that will work to lessen squirrel presence throughout the year.
As a trusted Jacksonville, Florida pest control provider, we offer high-quality wildlife services to alleviate even your worst squirrel problem. Contact us for a quote today.