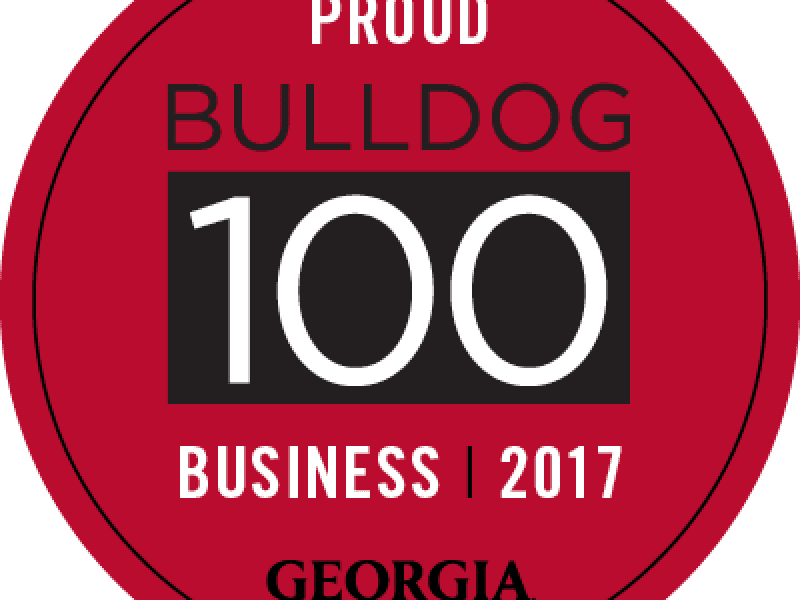 February 10, 2017
For Immediate Release from the University of Georgia
Athens, GA - Inspect-All Services, headquartered in Conyers, Georgia, was recognized as the No. 41 fastest-growing business owned or operated by a University of Georgia graduate during the 2017 Bulldog 100 Celebration on February 4 at the Marriott Marquis in downtown Atlanta.
Inspect-All Services, co-owned by siblings and UGA graduates, Brandon Lunsford and Brian Lunsford, serves Greater Atlanta, GA and Jacksonville, FL and specializes in pest control, home inspections and lawn care. This is the company's seventh year in-a-row being named to the Bulldog 100.
The Bulldog 100, a program coordinated by the UGA Alumni Association, recognizes the 100 fastest-growing businesses owned or operated by UGA graduates.
Approximately 490 nominations were submitted for the 2017 Bulldog 100. The class includes companies of all sizes, providing services and products in a variety of industries, including real estate, law, IT, consulting, retail and pest control. Companies as far west as California and as far northeast as New York, made the list this year. The average compounded annual growth rate for this year's Bulldog 100 businesses was 44 percent.
To recognize the 100 businesses and the 131 alumni who lead them, the UGA Alumni Association hosted the 2017 Bulldog 100 Celebration February 4 in Atlanta. This year's keynote speaker was Debbie Storey, retired Executive Vice President of AT&T Mobility Customer Service and author of the book Don't Downsize Your Dreams. Storey spoke about the importance of strong vision, adaptability and creative thinking in an ever-changing economic and technological landscape.
"The UGA Alumni Association is excited to honor our graduates who are founding and leading these prosperous enterprises," Ruth Bartlett, president of the UGA Alumni Association board, said. "It is inspiring to see the influence these businesses have on our students. Student participation in Bulldog 100 allows our scholars a unique opportunity to network with these accomplished business leaders, and also to observe the best examples of success from people who once were where they are now."
To view the complete list of 2017 Bulldog 100 businesses, photos from the event or nominate a business for the 2018 Bulldog 100, see www.alumni.uga.edu/b100. Nominations are being accepted through May 31, 2017, at that website.